Know-How
Scaling
Product focus
Customer focus
Digital expertise
1:1 Workshops
// OUR VALUES
WE ARE
FINROCKS
Led by a team consisting of passionate entrepreneurs, Finrocks brings together an interdisciplinary team of digital and technology experts with a passion for technology and digital business models. At Finrocks, we are committed to providing high quality solutions to our clients. We help our clients identify, implement and develop outstanding technology solutions and scale their business models through the intelligent use of technology, lead generation as well as consulting services. We always think economically and in terms of our customers. Therefore, when selecting technologies and designing our projects, we always weigh different variants to find the most efficient solution. Short coordination processes and quick decisions are also a matter of course for us in order to implement projects reliably and on schedule. Our customers can rely on us to always meet the agreed deadlines.
Wladimir Huber
Founding Partner & Managing Director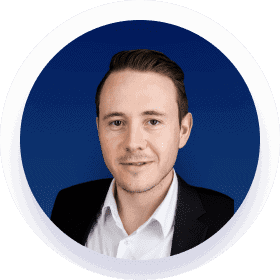 Vladimir is a tech entrepreneur focusing on FinTech and data-driven business models and has extensive knowledge in founding as well as building companies in Fintech, Blockchain as well as Trading. He holds an M.A. degree in Finance and Information Technology from Leuphana University. After his studies, he worked in consulting and banking and founded several companies.
Alexander Braune
Founding Partner & Managing Director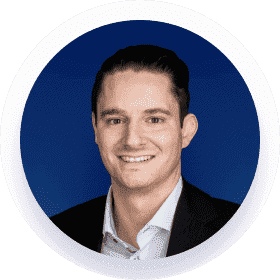 Alexander is a certified banker (German Chamber of Industry and Commerce) and passionate entrepreneur with strong strategic and business development skills. He is an expert in transforming and scaling digital business models.
He has more than 7 years of experience in the consulting, banking and FinTech industry and holds a Master's degree in Management from EBS University (Economics and Law).
Kyrylo Kundik
Backend Lead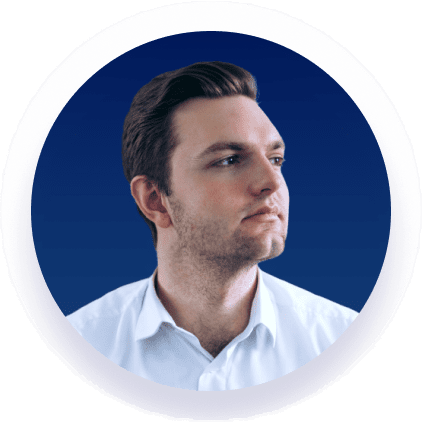 Kyrylo is an IT specialist with more than 5 years of experience in backend development as well as technology platform security He has participated and performed well in more than 20 international tech competitions, including the largest hackathon in Europe (Junction), Google Hashcode and Google Jam.
Pascal Haller
Head of Business Development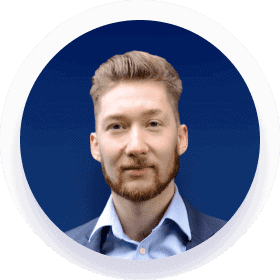 Pascal has gained diverse professional experience in investment banking, law and fintech in Europe and Southeast Asia. He has more than 5 years of experience in business innovation and blockchain technology.
He completed undergraduate studies at the London School of Economics and Political Science and a postgraduate diploma in common law, and then enrolled in an MSc in Financial Technology at the University of Glasgow. He is fluent in four languages.
Melina Plehnert
Management Assistant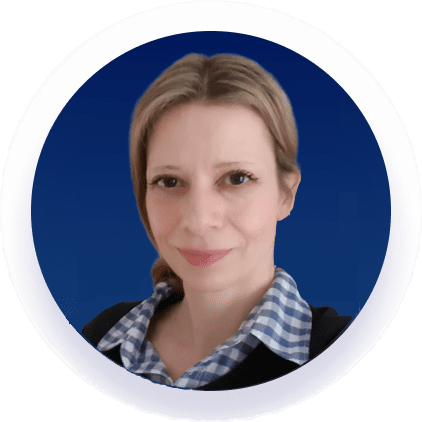 Melina is a trained tax clerk and her many years of experience make her a specialist in the digital industry. For many years, she has combined her accounting and business skills with the ever-changing demands of the fintech industry.
Bohdan Vovchuk
Frontend Developer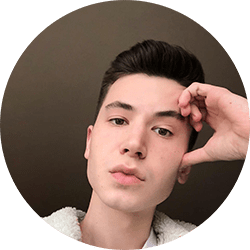 Bohdan is a front-end developer with more than 4 years of hands-on experience. He has a wide range of skills in web development, ensuring a high standard of quality in his work. This allows him to provide our clients with the best possible implementation of projects with a satisfaction guarantee.
Are you
curious

and

ready

to

talk

to us?