Ecosystem
FINROCKS

DIGITAL – DIGITAL AGENCY SERVICES FOR

BRANDS

AND

ENTREPRENEURS

We know how difficult it might be to start and to develop and implement a proper digital approach. This is why we have developed a service which is perfect for brands, entrepreneurs and small business owners.

Finrocks Digital is a powerhouse for digital implementation based in Hamburg, Kyiv and Dubai. Not only do we serve different locations, but we have a first-class network worldwide, which means that our clients always benefit from the best conditions and quality.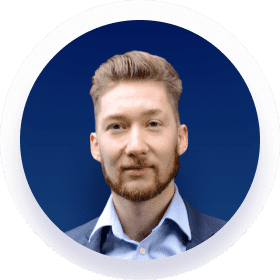 Pascal Haller
Head of Business Development
FINROCKS

SOLUTIONS –

OUTSOURCING

SERVICES AND

DEDICATED TEAMS

It is a challenge to find and to recruit the right IT talent. Therefore, we have developed a service which is perfect for companies who want to recruit the best talent and the advantages of the global world we live in.

We offer a transparent service that recruits IT talent for your specific needs, organizes the team's operations, and then transfers ownership to your company (optional). It goes without saying that your intellectual property will be treated with absolute confidentiality.


Oleksandr Lytvynenko
Partner & Head of Business Unit Finrocks Solutions

FINROCKS

LEADS –

MARKETING SERVICES

AND

LEAD GENERATION

FOR THE FINANCIAL INDUSTRY

Over the last years, we have worked with many clients from the financial industry and understand the difficulties of the lead generation process. This is why we have
developed a unique approach that empowers every click

Lead generation for FX brokers and crypto exchanges

We have a very strong background in lead generation for clients in the financial industry and have spent more than 100 Mio. EUR in ads budget over the last years. We set up campaigns and generate the right leads for your business.

CMO-as-a-service

With our CMO as a service solution you will get access to a 360-degree marketing service portfolio. We create banners, content and set up campaigns that work and generate outstanding results.
Ready to
empower

the financial technology of tomorrow

with us

?